What Should You Fix First When Buying an Outdated Maryland Home?
Posted by Shawn Little on Friday, April 14, 2023 at 2:57:17 PM
By Shawn Little / April 14, 2023
Comment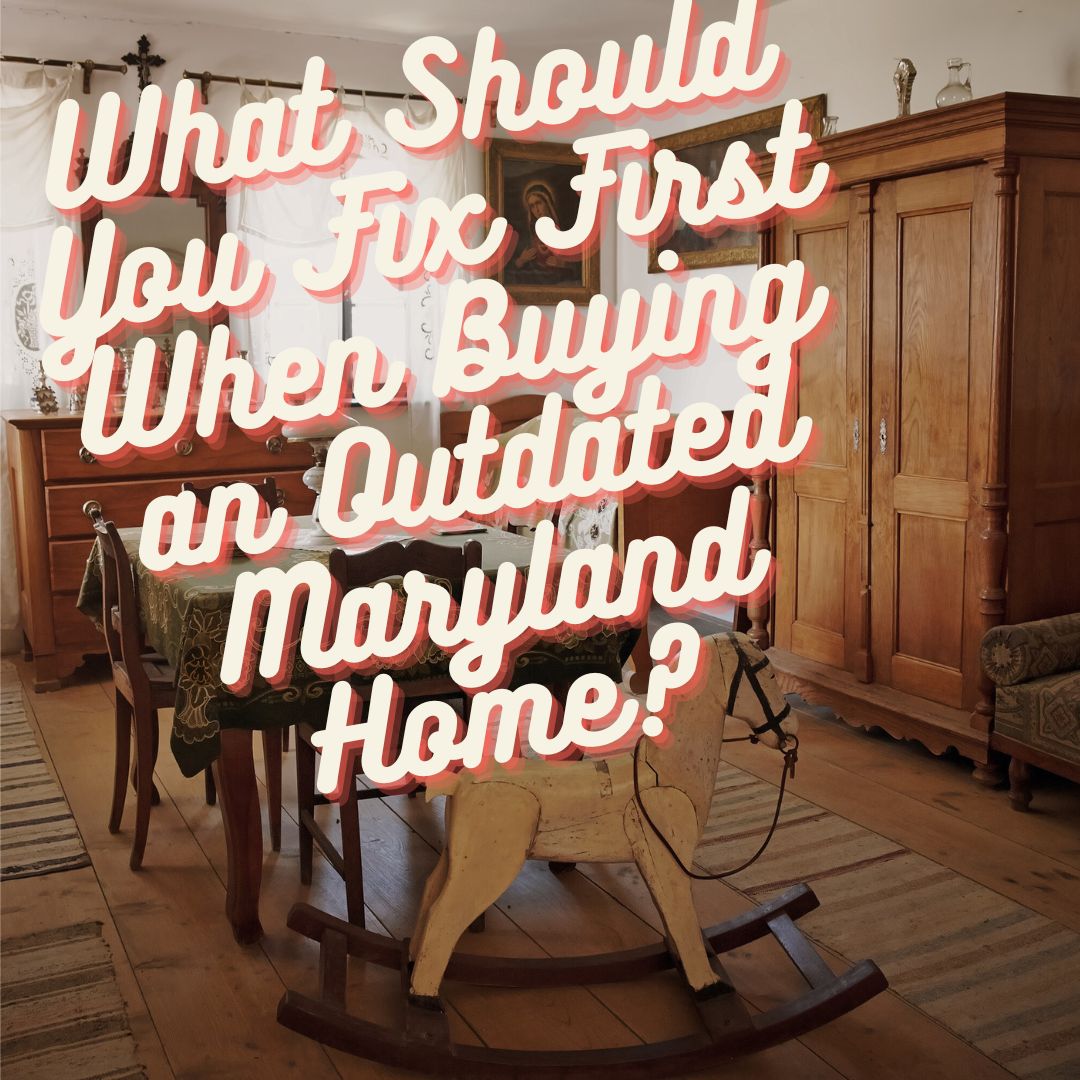 With home inventory in Maryland increasing but still considered low for the demand some Maryland home buyers have looked into the option of purchasing a home that could use a little love.
When you purchase a Maryland home that is outdated and could use a few renovations to bring it to a place that you will truly love the home where should you decide to start first?
Your first priority should be anything that is not properly working
If there are actual items that are not functioning properly these will obviously need your first attention, time, and monetary focus. This is the most serious of issues right now and should always be your number one priority. Anything that it's not working the way it should or comes with a safety concern should be immediately put on the top of the fix-it list.
After everything is working properly it is time to turn attention to making things function better for daily home use
If there is anything in the home that is working but not necessarily working well or causing inconvenience in your ability to function smoothly on a daily basis in your home these things should take the next priority. This could mean an oven that is not baking at the required time and temperature for recipes. It could mean a refrigerator that works well but the icemaker doesn't make any ice. Maybe it is a usable basement that isn't completely finished and works as extra space but just isn't quite comfortable. This is a good place to turn your attention after everything is working properly.
Once things are in working order and daily functions are running smoothly it is time to tackle the fun aesthetic changes
Aesthetic changes are anything that seems old and tired merely in its appearance not in its function or ability to work and keep the home safe. This could be something like wall-to-wall carpeting in the living room and you prefer a nice beautiful wide plank hardwood. Or maybe the countertops in the kitchen are Formica and a color that is not your favorite.
Anything that serves its proper function but you find ugly and out of style is where we naturally want to focus our attention but we need to be put on the bottom of the list because it is important that things are safe and working well first. It is tempting to fix your home up so it looks fresh and new (and up-to-date and it does add value to your home) but it is important to make sure the function and safety are there first.
When purchasing a home that needs some love and updating it is always wise to make sure that you are factoring in the cost of these updates or your personal financial ability to find the money to save and make the updates within the near future. You don't want to purchase a home in Maryland just to get into one and Discover you really can't afford to fix it up. This will bring you buyer's remorse.
For more information on purchasing homes in northern Maryland and Pennsylvania please contact us anytime.