Restaurants Serving Thanksgiving Dinner in Bel Air Maryland
Posted by Shawn Little on Friday, November 18, 2022 at 11:50:27 AM
By Shawn Little / November 18, 2022
Comment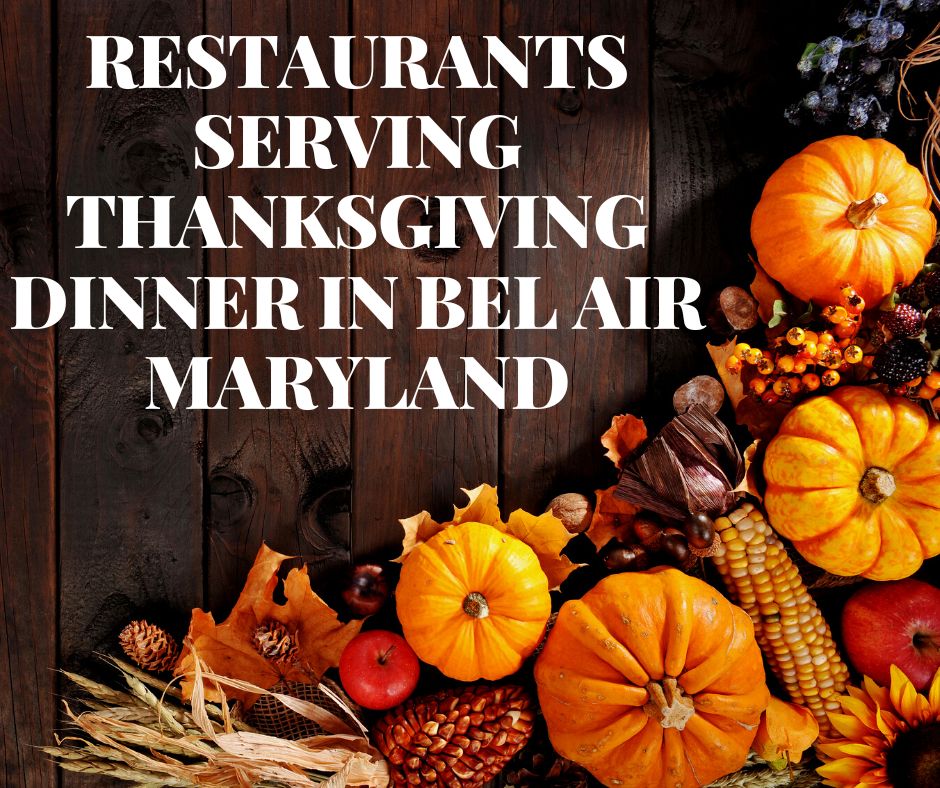 Not everybody is interested in spending hours in the kitchen preparing a large Thanksgiving feast. Some people may not have enough space to prepare a large meal, while others may be hosting a large number of people and would prefer to enjoy their time socializing with their favorite people.
Whatever your reasons, if you are looking to eat out for Thanksgiving there are some restaurants open in and around Bel Air to help you enjoy the day while someone else does the cooking.
Restaurants Open on Thanksgiving in Bel Air
This local bar will be open on Thanksgiving day from 6 pm to close for those adults looking to extend their holiday socialization. There will be snacks available as well.
If you are more of a breakfast fanatic and not looking for the traditional turkey fest head over to waffle house. Or maybe you just want to enjoy some amazing waffles at the beginning of your day. Waffle House is at 1500 Conowingo Road.
You will find a traditional Thanksgiving holiday buffet at the Main Street Tower at 29 S Main Street. The buffet is open from 11 am to 6 pm.
Located at 312 S Main St. the pub will open at 6 pm offering its entire regular daily menu. The pub offers free meals to first responders on Thanksgiving.
IHOP is open from 6 am to 2 pm with its regular daily menu on Thanksgiving. It is located at 593 Baltimore Pike Bel Air
A favorite Italian restaurant in the area is open on Thanksgiving from 11 am to 8 pm. They are offering up traditional Thanksgiving food including turkey, ham, sweet potatoes, pies, and more. You can call ahead and make reservations.
At Double T you can please every type of eater in the family with an extensive menu that offers almost everything. Double T is open from 6 am to 3 pm on Thanksgiving it is located at 543 Market Place Drive.
Cracker Barrel is well known for its traditional American comfort food dishes, What better place to enjoy a Thanksgiving dinner? Cracker Barrel will be open from 6 am to 10 pm and is located at 1440 Handlir Drive.
If you are hoping for a traditional Thanksgiving meal that you do not have to cook Bob Evans is a great choice. This family-style restaurant is open from 6:30 am to 8 pm with a special Thanksgiving Day menu. It is located at 14 Bel Air South Parkway.
For more information on living in Belair in Hartford County including Bel Air area real estate please contact us anytime.