Key Home Attributes Buyers are Looking for in Harford County Homes
Posted by Shawn Little on Thursday, December 8, 2022 at 10:31 PM
By Shawn Little / December 8, 2022
Comment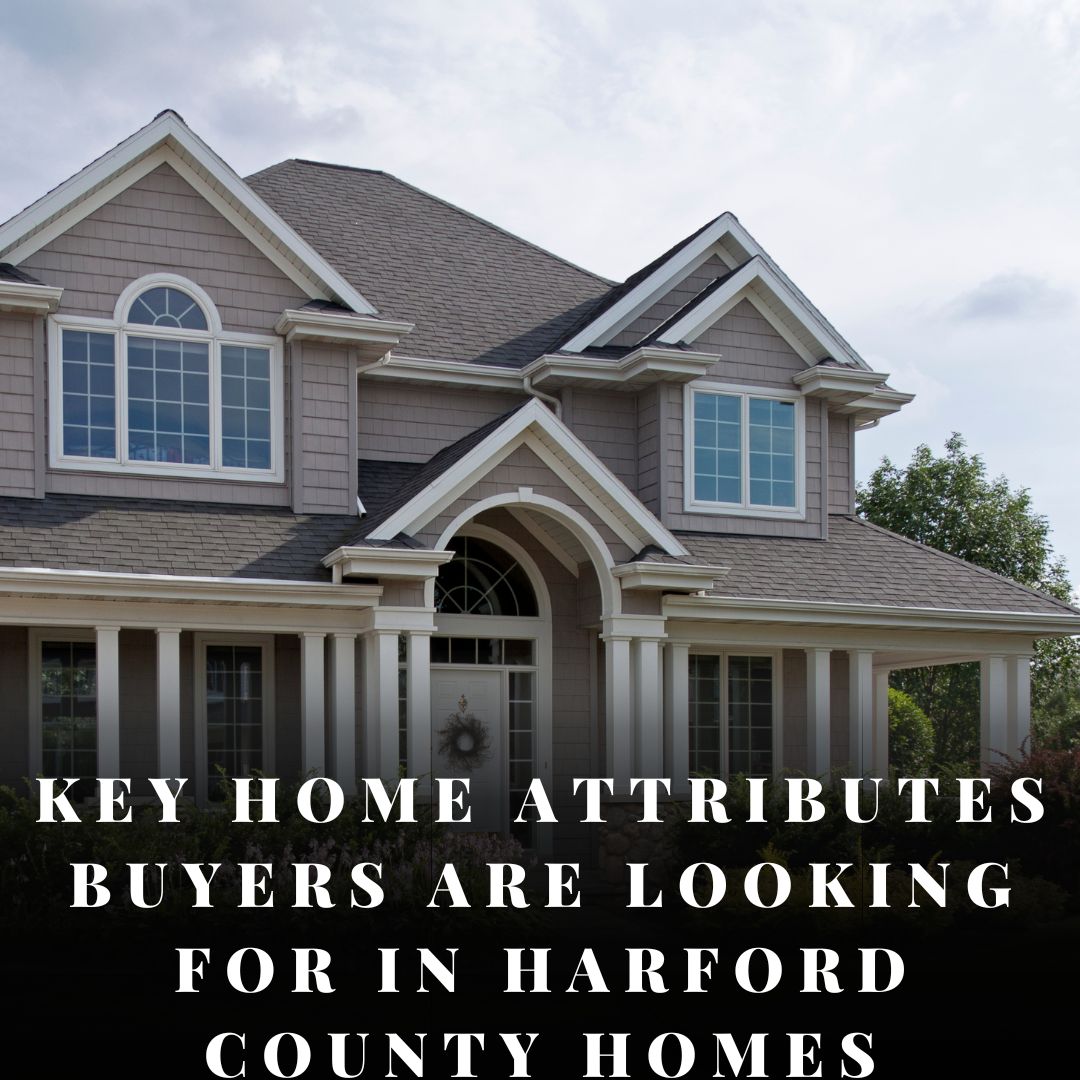 Though we are technically still within a seller's market there remains a limited supply of homes for sale in Harford County and all across the nation, it is still in a homeowner's best interest to know what buyers are looking for in a home to get their home sold for the best price possible.
It might surprise you to know what home buyers are looking for in a Harford County home right now. While some home attributes are always desirable some change with the current cultural climate.
Here is What Buyers are Hoping to Find in Harford County Homes
Location
The location has long been at the top of the important factors in purchasing a home. But what makes for the most desirable location to buyers changes with the current culture and how people are living their daily lives.
Currently, buyers are looking for homes that are in golfing communities, are within the boundaries of highly rated and popular school districts, have a high factor of walkability, and are close to larger amenities.
Parking
Beyond how big a home is and the storage space, buyers are now looking for a home with plenty of parking. They want a home that can accommodate parking all of their cars as well as extra vehicles like boats and RVs. Research has found that the value of RV parking has almost doubled in the last two years.
Laundry Room
The laundry space in a home is getting more and more attention lately. Buyers are hoping to find homes with a laundry room that is not only existant but also organized, easy to use, and nicely decorated. Some attractive laundry room features include cabinetry, a fresh coat of paint, shelving or racks, a built-in ironing board, a surface for folding, and good appliances.
Outdoor Lighting
Exterior lighting can do a lot to enhance curb appeal. it also allows for extra security and the ability to use outdoor spaces for longer periods of time after the sun goes down. The more exterior lighting the better. Lighting incorporated into landscaping is seen as a luxurious bonus feature.
For more information on getting your Harford County home ready to sell please contact us any time. We are here to help you sell your Harford County home with as little headache as possible.
Get a Free Home Evaluation Now