How to Find a Deal on Homes in Harford County Maryland
Posted by Shawn Little on Friday, December 16, 2022 at 9:33:11 PM
By Shawn Little / December 16, 2022
Comment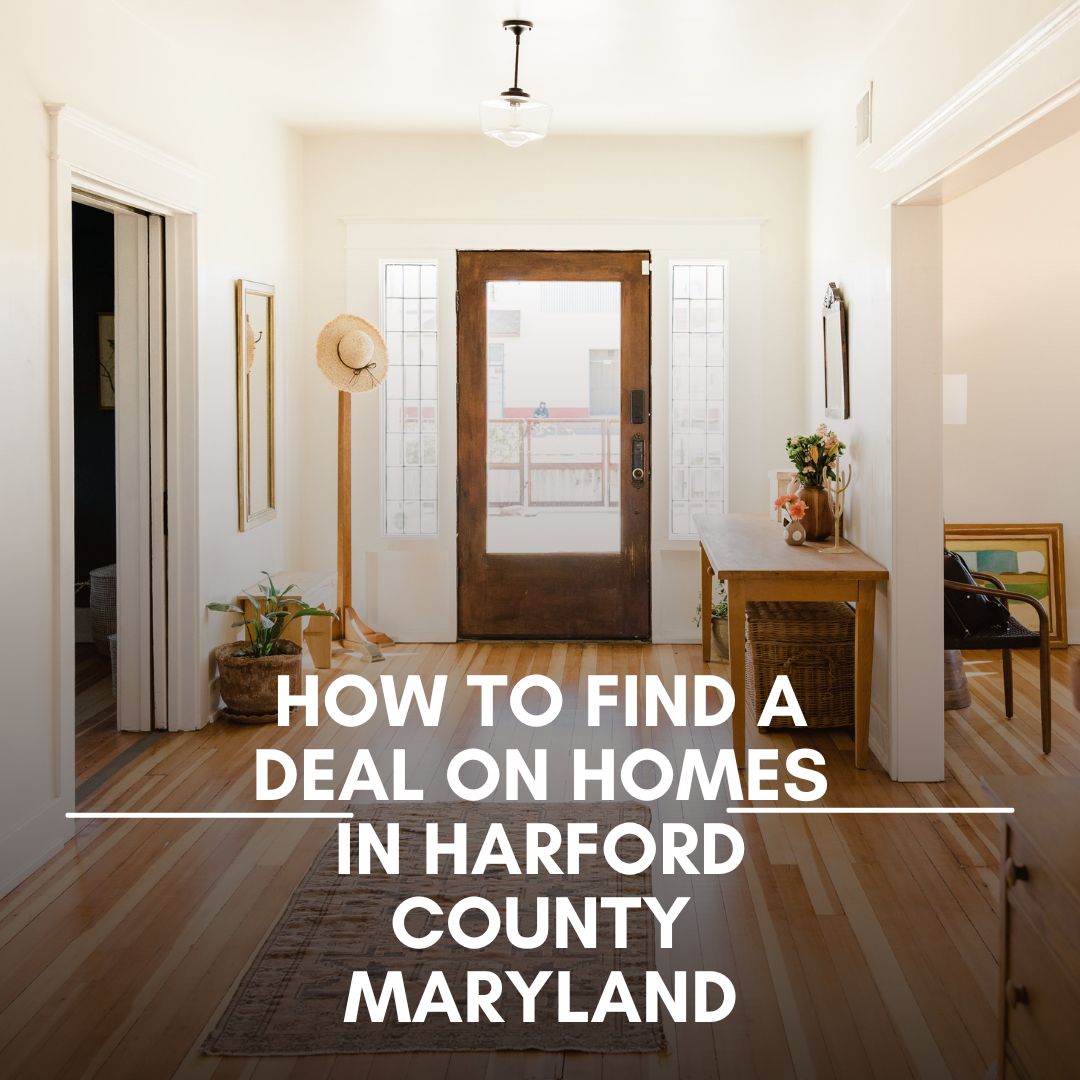 With prices increasing and mortgage rates at their highest in the last 20 years, many potential homebuyers are looking to find Harford County homes at better prices. Some potential buyers are asking how they can find a home at a great deal in Harford County.
Here are some tips to find the best deals on Harford County real estate
Expand Your Search
If you are priced out of the location where you currently hope to move, it might be worth it to expand your search just a little bit further. Sometimes if you may be able to find a great affordable property just five or 10 minutes outside of your desired location. You might find a home that you really love for a lesser price point. For example, if you're looking to live in the center of town looking just outside of that may find a discount of several thousand dollars.
Sign Up for a Home Search App
For most of us, we begin our home shopping by searching online listings. And a majority use the largest recognized home search websites. Some of these sites offer apps that you can download to your phone. They will allow you to put your search parameters into the app and will send notifications directly to your phone.
Another great source of being sent notifications when a home you were interested in comes on the market right away is to sign up for a local real estate agent's customized home search feature. You can sign up for our customized home search to find homes that meet your specific wants and needs.
Consider Unique Listings
You may want to think outside of the traditional home listing box and look for properties in unique situations. For example, a home in probate may help you to find a property at a lower cost before it hits the market. Checking the probate court records to see what homes are available through probate sales can save you a lot of money. Finding these records is as simple as going to the county courthouse in the area you wish to purchase at home and asking about the probate records. Take interest in local real estate agent along and they can contact the person on file for you to get the ball rolling and you can get ahead of the line of interested buyers.
Work Closely with a Pro
The absolute best way to find homes within your price point that are within your search parameters is to work with a local experienced real estate agent. They may even be able to help you find listings that meet what you were looking for before they become available on the real estate market.
For more information on purchasing a home in Harford County or other areas of Maryland please contact us anytime.